I offer executive and leadership coaching in three formats:
individual executive coach sessions
With the client's goals for the coaching engagement in mind, we begin by articulating what the client wants out of life and the person he or she wants to be - leading to a personal vision. Next, we explore how the client acts and is seen by others, comparing the real self to the ideal self to identify strengths and weaknesses - leading to a personal balance sheet. We co-create a learning agenda to leverage strengths while working on a weakness or two. Finally, we co-design actions for experimenting with and practicing new habits. A typical coaching journey runs between six to twelve months.
I coach cross-functional administrative teams, as well as special project teams, to learn the interconnectivity skills needed for adjusting, improvising, or innovating while at the same time delivering products or services to customers. Through experiential learning practices, the client team leverages varied skill sets and perspectives to suggest possibilities for action and to make sense of results. Working collaboratively, team members cycle through action and reflection, using each other as sounding boards to test out new ideas.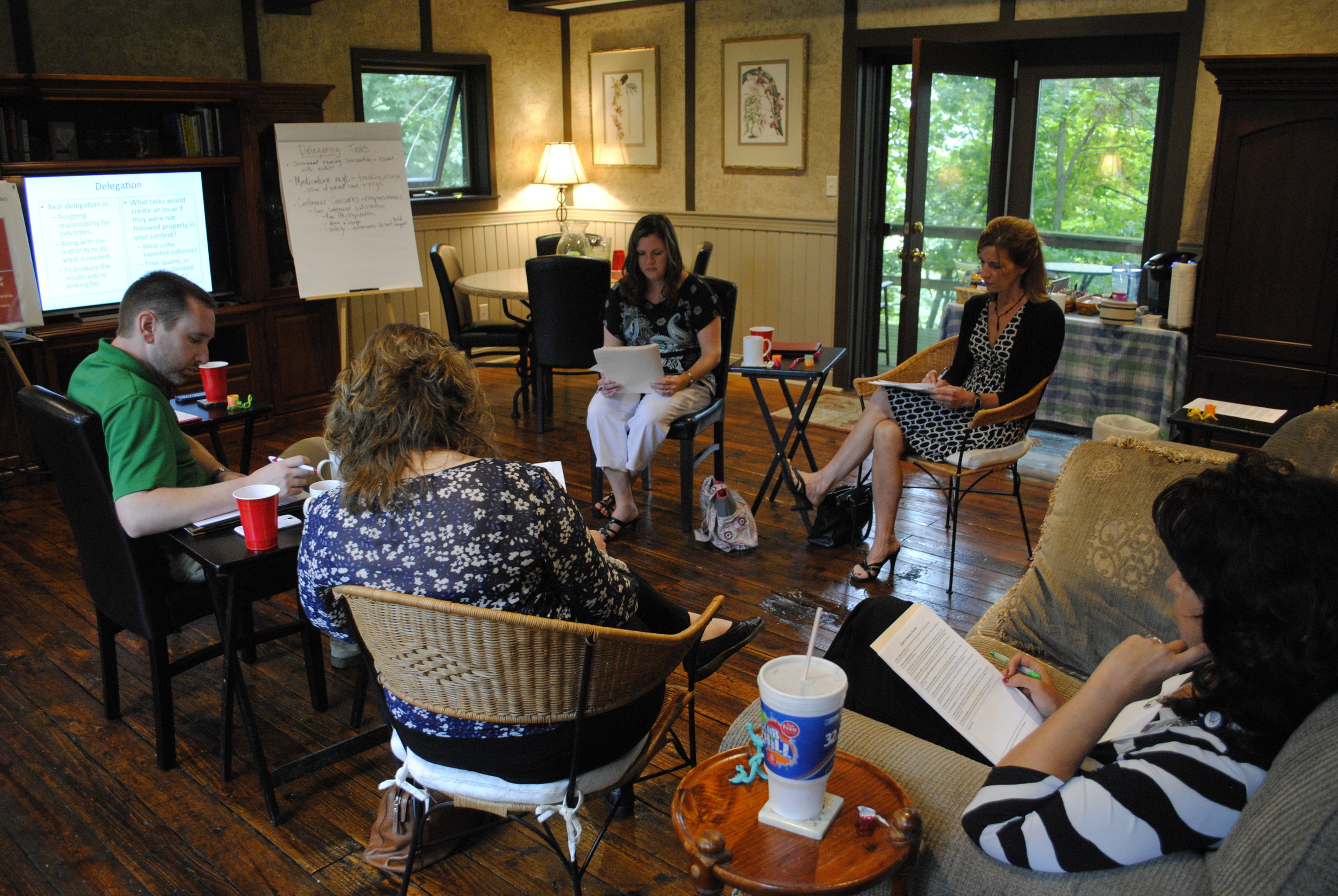 Individual leaders come together to form a cohort. Based on their career interests and skill needs, I design a learning agenda to extend over several months. Coaching cohorts provide the opportunity to learn insights from leaders from a variety of fields plus receive peer feedback in a supportive, trusting environment.
Assessment add-ons available:
Emotional and Social Competency Inventory 360

Kolb Learning Style Inventory